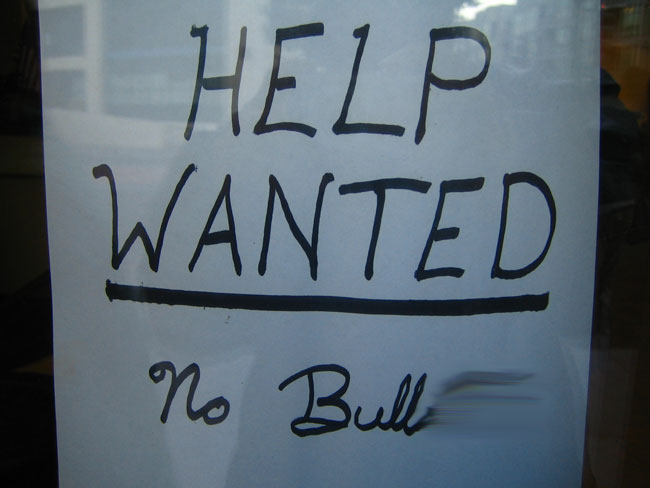 Let's review a couple high-profile examples of what happens when someone lies on their resume. 
Yahoo! CEO Scott Thompson: Remember him? In May 2012, a cranky hedge fund investor outed Thompson as having lied in Yahoo! SEC filings. Thompson claimed to have a computer science degree from Stonehill College, but it turned out to be in accounting. Within just over a week, Thompson was out at Yahoo!
Teresa MacBain, Atheist of the Year: Yes, really. The former United Methodist pastor renounced her faith in 2012, leading the American Atheists to name her "Atheist of the Year" for 2012. She became the organization's PR director. Last month she became the director of Harvard University's new Humanist Community Project. Until...the New York Times profiled her and she told them she'd earned a Master's of Divinity from Duke. Not true. Duke cried foul and Harvard showed the door. (Can you be excommunicated from atheism?)
While these examples made news, they're not uncommon. Research suggests that more than half of people falsify resume information even though the consequences, including termination and a black mark that haunts future job searches, can be severe.
But what about the flip side: lying in a job description? There are two basic ways in which you can do it, and while they're both tempting, they're both risky.
The first one is asking for the moon. We've all seen this. A posting is looking not just for a programmer but one with a bulletproof portfolio in Python and Perl and ASP and PHP and Ruby. Your incoming social media manager must have moderated fifteen tweet jams; be totally up-to-date with Wordpress, Blogger, Tumblr, SquareSpace, Drupal and Typepad; and have created 600 Vine videos that each have gotten over 1,000 views.
"But if you shoot for the moon, if you'll at least reach the stars!" you say. True (well, not in the literal, astronomical sense — but it's worthwhile life advice), but at what cost? If you ask for such a programmer or social media manager, you may find one...eventually, after wading through many great candidates who don't clear the bar. Or, under increasing pressure to bring in candidates, you'll "settle" for someone who doesn't check every box but who fits what, in reality, you're looking for: someone with good experience and knowledge and the drive to learn new tools and skills to do great work as necessary. If you ask for that in the first place, you'll avoid wasted time, energy and expense.
The second way to lie is almost the opposite of the first: post an opening that can be filled quickly but that just as quickly becomes an outdated representation of what the position actually involves. To be fair, organizational needs change quickly in many of today's companies. An opening on a team provides an opportunity to rethink priorities, shift responsibilities and improve the way the team functions, so if a job is posted during such fluctuations, it stands to reason that the description may not reflect the full extent of what's actually required. Furthermore, with the rapid pace of change inherent in most work today, it can feel like the nature of a job changes every five minutes, so having it be possible to give people a precise understanding of exactly what their role will entail months or years down the road feels futile. Since you think a position may change in the near future, anyway, why not make it sound as attractive as possible and get it filled?
In three words: turnover, time and reputation.
The more inaccurate your job descriptions, the more likely you'll have to replace people who leave when they become disillusioned by not doing what they expected to be doing. You'll find yourself back at square one, having to fill the same position(s) again in short time. In addition, you'll make these outgoing employees think your company is dishonest. Researchers David Earnest, David Allen, and Ronald Landis reported in the Winter 2011 issue of Personnel Psychology on their research into how Realistic Job Previews affect voluntary employee turnover, and the primary mechanism is by increasing the employee's sense of the employer's honesty. While a Realistic Job Preview, or RJP, is technically a very specific, thorough, and often lengthy exploration of what to expect from a job, it stands to reason that more realistic job postings will exhibit similar effects, even if they are not true RJPs. Former employees also now have plenty of ways to influence the opinion of potential candidates, so you're poisoning your own well. The bottom line? Lying in a job description may not get you fired like lying on a resume would, but it'll still cost you in the end. Want to know how you should write a job posting? Here are some tips.
(Photo credit: modified version of "Help Wanted, No Bullsh*t" by Masayoshi Sekimura)